MEDITERRANEAN FOOD, REDISCOVERED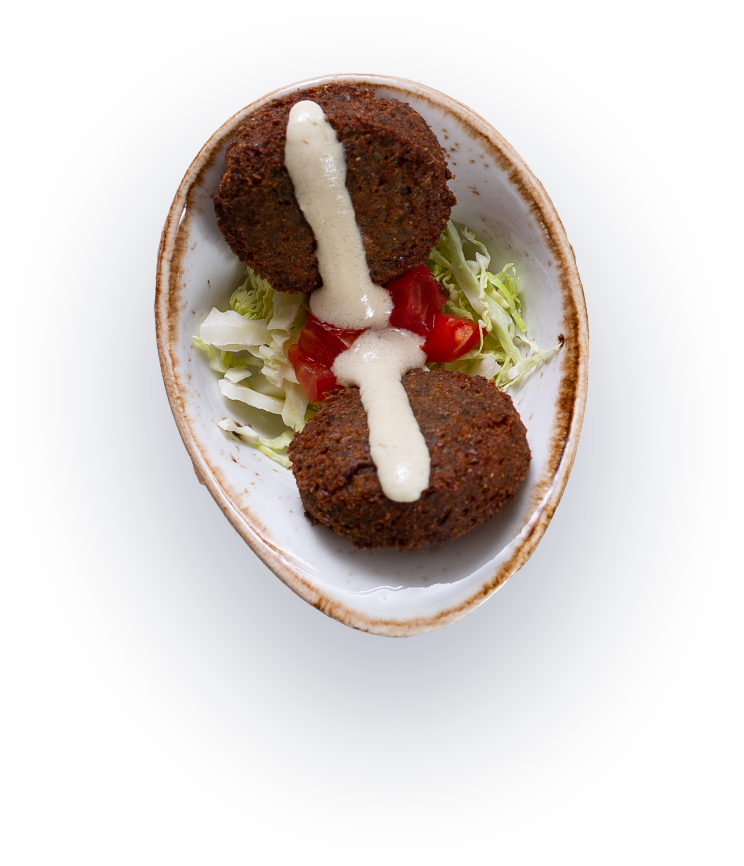 Mediterranean Food, Rediscovered
Without any
With the best the Mediterranean has to offer.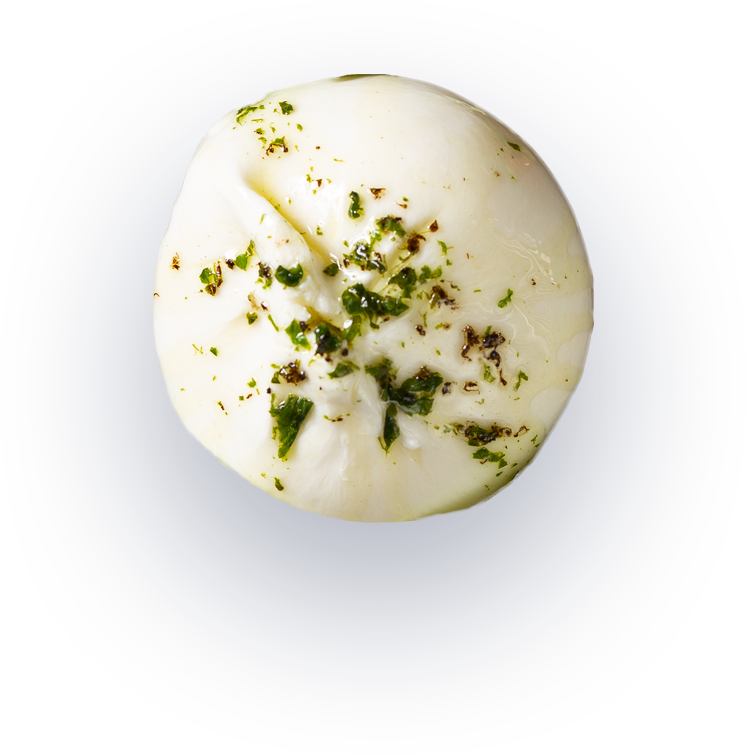 #greenforeveryone!
In DOA we are convinced that eating Healthy and Intelligently is not at odds with enjoying extraordinary Flavours or unforgettable Moments.
That's why, we've reinvented the best of the Mediterranean gastronomic tradition for you – from Italy to Lebanon.
And we've done it with a lot of love and respect.
In DOA we prepare our dough daily following a slow and natural fermentation process using with the best Italian flours and extra virgin olive oil.
The result? A lighter, tastier base that is softer on the inside and crustier on the outside.
We also offer delicious Vegetarian and Vegan options for the whole family… And an extensive menu with unique and surprising flavours. Tasty, healthy cuisine, without any additives or preservatives.
#artisanpizzas made of spelt?
Yes! We won't have it any other way! Because we believe additives and indigestion should be the exception!
And that's why at DOA, even pizza feels light and very healthy!
How do we do it?
Our pizzas are made with wholegrain bio-dynamic spelt flour (obtained from a non-genetically modified wheat), stone ground and free of harmful chemicals.
Made daily with extra virgin olive oil, our sour dough follows a slow fermentation process at controlled temperatures and humidity levels.
The result is a very light pizza, rich in fibre, vitamins and nutrients and intense aromas and flavours!
Because the last thing we want is for you to go back home feeling excessively full, guilty and indigested!
(Truly) #naturalalternatives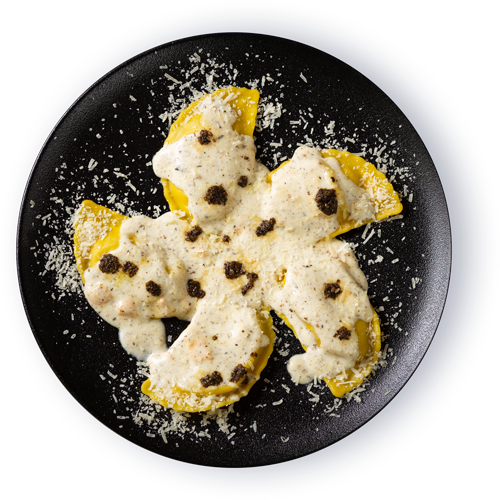 In addition to organic pizzas prepared to your liking, at DOA we offer many vegetarian and vegan options.
Truly healthy natural and seasonal dishes created to the rhythm of the local economy. Without any additives or preservatives.

Fresh, unprocessed foods that make your leisure time compatible with the healthy lifestyle you've adopted but it's so hard to maintain when you go out.
And that's because DOA takes care of every aspect of the culinary process: from the selection of our ingredients, to the preparation, and even the way we serve them!
SO, ARE YOU KEEN TO DISCOVER A NEW STYLE OF FOOD?
Another way to nourish your body?
Another way to live, taste and enjoy food with family and friends?
IN OUR SPACE OR IN YOUR HOME.
What does the world think of DOA?
These are some of our Reviews on TripAdvisor
Great Pizza!
They have a pizza menu for about €12 and you can also get a single pizza for €7.5 to €8. But don't expect your typical round, traditional pizza because you'll be getting a rectangular, delicious pizza made naturally. The ingredients are prepared paying great attention to detail. The pizza was very tasty and had the ideal point of saltiness. They also give you olives and two free croquettes! I think that they are starting and want to build loyalty. 100% recommended.
Perfect dinner
We loved this pizzeria. First their starters: baba ghanoush, hummus, falafel, the burrata with tomato focaccia… all of them incredible! And then the pizzas – tasty, natural flavours, you can tell how good and fresh the ingredients are! The base of the pizza is spectacular and the flavour combinations very original. And many thanks to Denis, who offered us a free desert (cheesecake), as delicious as the rest of the dishes. We'll be back for sure. DOA has become one of our Top Places to go in Denia.
Delicious, Quality Pizza! Now our go-to!
We love DOA, especially its incredible extensive pizza options and its use of natural and organic ingredients. The crust is nice and thin and perfectly cooked in their fantastic oven. They have Turia and beers on tap (some of the best beers in Spain!), and we especially love their hummus, Barbecue Pizza and ham and Mushrooms Pizza. The team is also super nice and welcoming. We'll definitely be regulars at DOA!
Good vegan options
We went with our children and the pizzas were good, not very big but the perfect size if you have a starter. We had Baba Ghanoush with freshly baked bread and Veggie cheese pizza and were delicious! For dessert we had crepes with yummy vegan Nutella. Customer service is impeccable. The lady I suspect was the owner answered all our questions very kindly.
Good food quality and excellent service
Good food, fast, friendly. They have a daily menu that doesn't include drinks. The raw materials are good and cooked instantly. Great pizza menu, very good salads and the warmth of a family business. You really feel at home. Minimalist decoration and lots of natural light. Highly recommended.
#DOAStars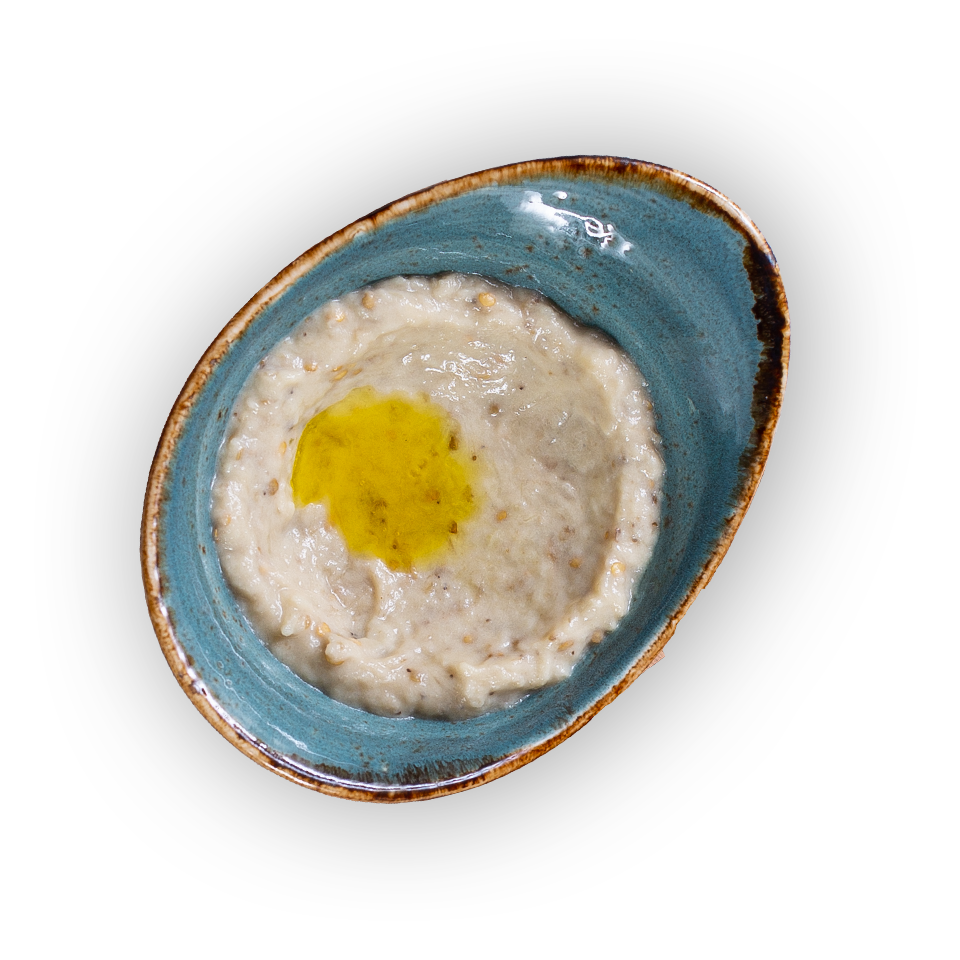 Baba Ganoush
You may have tried Baba Ghanoush…
But wait until you try DOA's Baba Ghanoush!
We smoke the aubergines from the Valencian orchards ourselves and make them shine with a dash of sesame and extra virgin olive oil.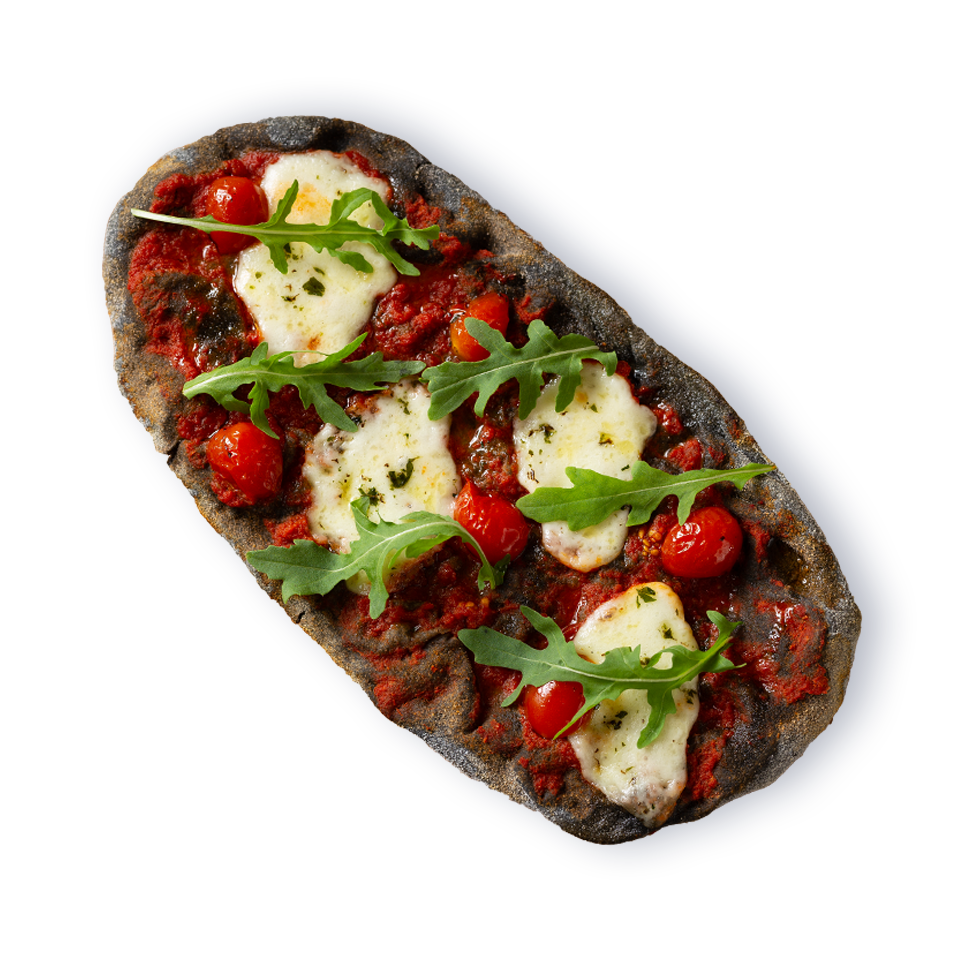 Buffalo Pizza
One of the #DOACommunity's favourites
A natural activated charcoal dough perfectly combined with the natural flavours of Italian crafted Buffalo cheese and fresh local produce – cherry tomato, rocket, oregano and extra virgin olive oil.
A light, different and very pleasant experience!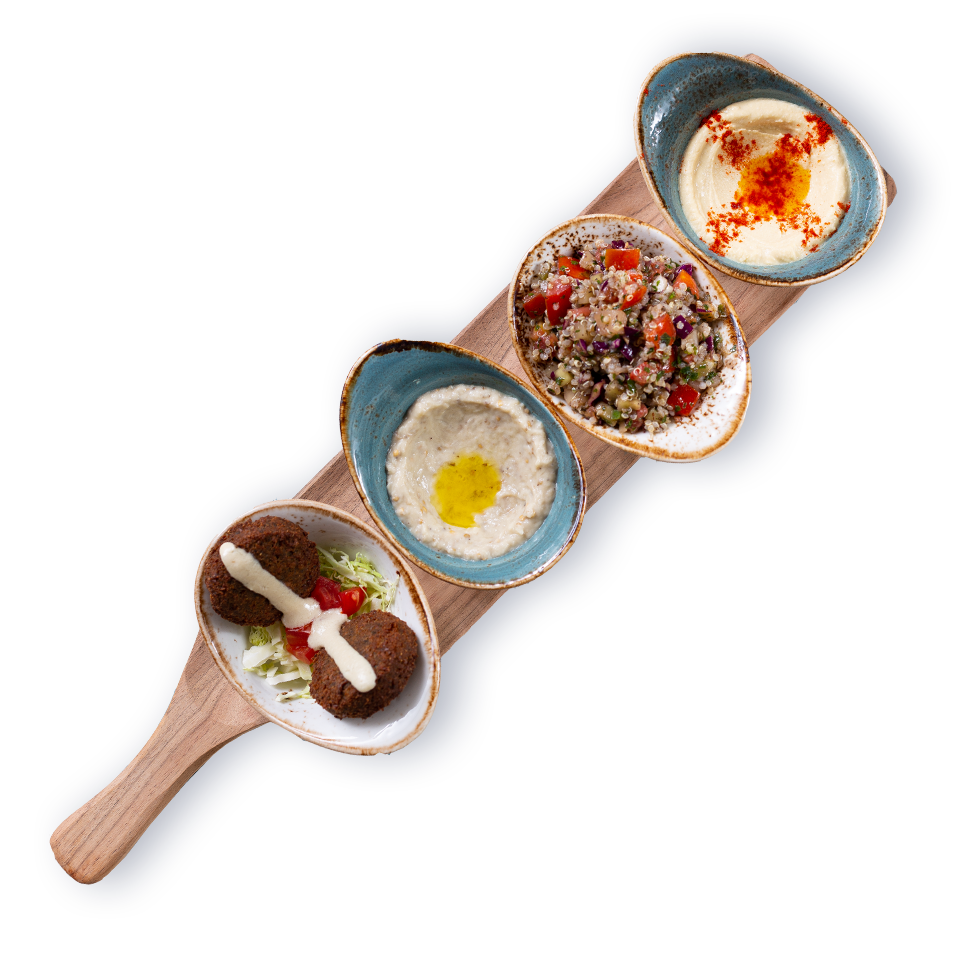 Vegan Tasting Plater
Thinking about sharing? Then, this is the way to go!
Let yourself be surprised by the exotic flavours of our Vegan Tasting Plater, whether you adhere to this philosophy or you're simply curious to find what is all about.
Our Vegan Tasting Plater includes Baba Ghanoush, Hummus, Falafel and Fattoush with Quinoa accompanied by Lebanese bread. Heaven on a plate!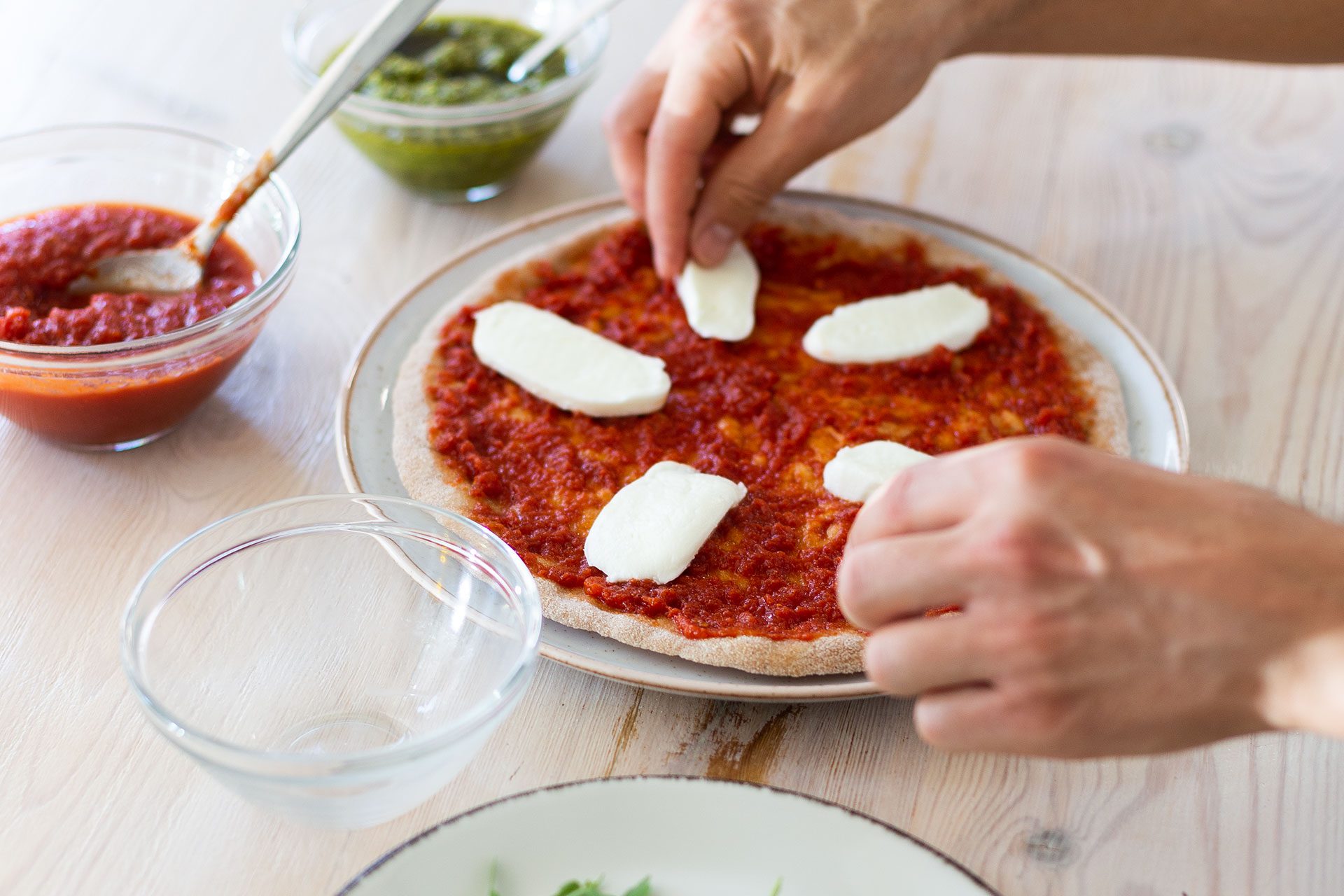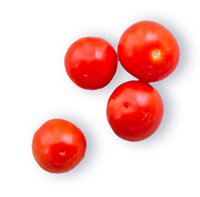 We have a deep respect for Mediterranean Gastronomic Traditions
But we believe that change is good. And, we feel that the time has come for Mediterranean gastronomy to start evolving. Because we eat more than we need, especially those of us living in Mediterranean countries. And, especially when we go out.
So, this is the question we ask – Why eating smart and healthy should be at odds with enjoying extraordinary flavours or unforgettable moments?
In DOA we are convinced that there is an alternative.